Who we are?
Polish Baltic Company
Polish Baltic Company has been servicing the shipbuilding industry since 1995.
We deliver high quality ship equipment and outfitting for both commercial and naval shipbuilding as well as for the offshore sector. We operate globally supplying ship equipment to customers around the world.
Our products can be delivered with certificates of all major classification societies – DNV/GL, LRS, ABS, BV, RMRS and meet SOLAS convention requirements where applicable.
We also provide design services in the field of cargo handling equipment. Our products are always custom tailored solutions to meet project specific requirements. We design crane devices of various types, in explosion proof execution if required, as well as specialized components like control cabins, traverses, electromagnets, grabs. Our highly qualified engineers may provide consulting services regarding choice of suitable crane solution, modernization of existing devices and technical documentation agreeing.
Experience
High quality
Global reach
Certificates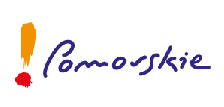 Polish Baltic Company PHZ S.J
realizuje Projekt dofinansowany
z Europejskiego Funduszu Rozwoju Regionalnego
pod tytułem
"Wzrost potencjału eksportowego firmy
PBC S.J. poprzez udział w branżowych targach
stoczniowych NEVA 2019 w St. Peresburgu"